---
PAY EMPLOYEES WITH A

PAYROLL CONTRACT
FOCUS ON YOUR CORE BUSINESS, WE DO THE REST
The labour market is changing. Tentoo helps you move with the times.
The labour market is changing fast. The number of self-employed contractors has soared and for many entrepreneurs, the need for a flexible workforce continues to grow. On 1 January 2020, the Dutch Balanced Labour Market Act (WAB) came into force. This Act aims to make permanent employment less permanent and flex-work less flexible. The good news: under these new laws and regulations, you can still deploy employees on a flexible basis.
Many benefits
If you pay employees via Tentoo with an agency contract, you can deploy them for up to 5.5 years without needing to give them a permanent contract. So maximum flexibility! There are many additional benefits too. We are responsible for your employer's duties and risks, you benefit from our unique online matching platform and you retain control 24/7 via our state-of-the-art digital portal.
And: it's quick and easy to start!
Employees work exclusively for you.
You recruite and manage your workers.
Tentoo continues salary payments during an employee's sick leave.
Tentoo bears the labour risks.
No worries about payroll administration.
Salary costs are pre-financed.
Salary payments are arranged.
PAY EMPLOYEES WITH A PAYROLL CONTRACT
You choose who you want, we do all the rest.
---
If you pay employees based on a payroll contract, you benefit from an optimal service. You recruit and manage your own employees who work exclusively for you. Tentoo is responsible for the employer's duties and risks. You can then focus on carefree enterprise.
What is a payroll contract?
A payroll contract is a contract between three parties: the employee, the hiring company (you) and the legal employer (Tentoo). You recruit the employee yourself and then arrange for them to work exclusively for your business via Tentoo. The employee works for your organisation but is on our payroll. As a legal employer, we are responsible for matters including:
Salary payments

Deduction of social insurance premiums and payroll taxes

Pre-financing of salary costs

Provision of payslips

Absence managementContinued salary payments for employees on sick leave
Exclusiveness and recruiting your own staff
Employees deployed via a payroll contract may be made available exclusively to your organisation. If the employee also wishes to be assigned a part-time placement elsewhere via us, they can but only with your consent. Another unique feature of a payroll contract is that as the hiring company, you can recruit, select and hire your own employees without the involvement of Tentoo. In that way, you have full control over the staffing of your team.
Payroll employee benefits too
The WAB ensures that employees also benefits from working with a payroll contract. Payroll employees have exactly the same legal positions as the employees on your own payroll. They are therefore entitled to the same contract forms and employee benefits. In practice, this means that you can deploy a payroll employee for a maximum of three years without offering them a permanent employment contract, just as with your own employees. If employees on your own payroll receive bonuses or extra holiday leave, then payroll employees must also receive these.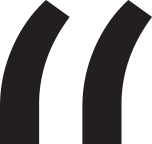 Everything relating to the payment and administration is well organised, so that I can focus on my business.

"
---
Mark Vester, Franchisenee at Kwalitaria Alkmaar
HOW DOES IT WORK IN PRACTICE?
You recruite and select an employee

You reach working agreements with you employee (on their salary, the scope of the work, etc)

Tentoo becomes the employee's legal employer

The employee works exclusively for you and you manage him of her in the workplace

You notify us of the hours worked

Tentoo finances the salary in advance, pays the employee and deduct the employer's charges

Tentoo bears the labour law risks (continued salary payment in the event of illness, additional tax demands, etc.)
User-friendly digital portal
Our digital portal Pay4me makes things even easier for you as a hiring company. You have 24/7 insight into your (flexible) employees online: from contracts and hours worked to payslips and invoices. You can also make your own salary calculations easily in Pay4me. Since the WAB came into force, every employee has been entitled to a transition allowance from the first working day. Our transition allowance indicator shows the current amount of this allowance. Your flex-workers are given their own Pay4me account in which they can approve their hours worked, view their payslips and edit their personal data.
Peaks, troughs and risk-free growth
Employers outsource the remuneration of employees for varying reasons. One employer wants to grow with minimum risks, while another wishes to accommodate peaks and troughs in the supply of work. Furthermore, many entrepreneurs are simply glad to outsource their employer's responsibilities, including all the accompanying duties and risks.
Your employees in good hands
Your employees are in good hands with us. As a legal employer of thousands of freelancers and flex-workers, good employership is very important to us. And that means much more than timely salary payments. We support employees during sick leave and reintegration, offer a pension scheme and give employees discounts for training courses. Your flex-workers also have unlimited access to our Academy for Flex online learning environment, which offers every opportunity for continued (personal) development and improved employability in the labour market.
Pay employees with an agency contract
Working with a payroll contract is not the best solution in every situation. We therefore also offer 'payment with an agency contract'. This gives you more flexibility (employees can be deployed flexibly for up to 5.5 years). In this case, however, the employees do not work exclusively for you. For more information on payment with an agency contract, read our digital brochure.
Payment of employees via Tentoo is quick and easy. In three steps an employee can start work for you within a day.
Recruit your own employees and reach working agreements between yourselves.
Send us the agreements and the details of the employee digitally.
We do all the administration and the employee can start working for you on the same day.
TENTOO: PARTNER OF ENTREPRENEURS
---
Tentoo supports easy enterprise among employers, freelancers and self-employed people. We've been doing this since 1992. How? We remove concerns, risks and obstacles surrounding payments and employership. On an annual basis, we pay thousands of employees at more than 11,000 companies and support thousands of freelancers throughout the Netherlands. We also support self-employed contractors with their back-offices and offer various HR services to employees on the payroll of entrepreneurs.
Brisker Group
Together with Holland Employment Experts and Pay for People, Tentoo is part of the Brisker Group: the largest legal employer of flexible labour in the Netherlands. Thanks to this alliance, the Brisker Group can help any entrepreneur with any employment issue.
---
Do you have any questions about hiring employees with a payroll contract? Drop your question (or comment) below and one of our consultants will contact you quickly.